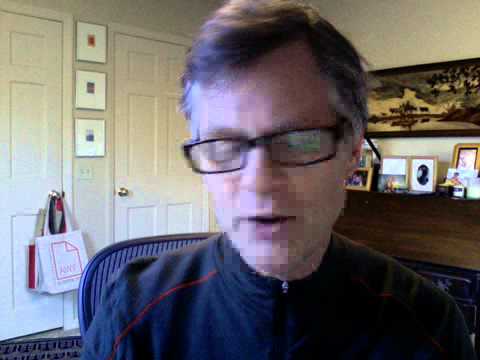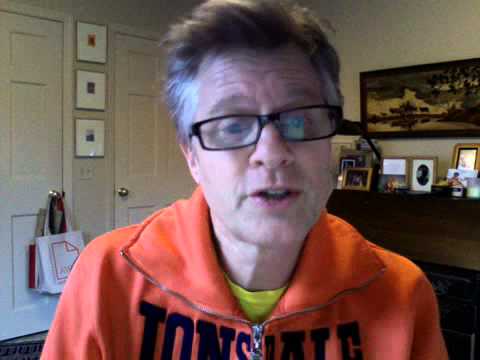 "Trying to Raise the Dead" by Dorianne Laux →
For National Poetry Month, today I read "Trying to Raise the Dead" by the amazing poet Dorianne Laux. 
My short story, Arrival, is up at Birdville... →
This short story, originally published in 2010, is now live at Birdville Magazine out of Sydney, Australia!!!
Today I read "some haircuts" by Evelyn Hampton for... →
Robert Vaughan reads "some haircuts" by Evelyn Hampton
National Poetry Month →
Today I read "Naming" by James L. White from his wonderful Graywolf poetry book, The Salt Ecstasies.
Forget It →
My 100 x 100 piece, "Forget It" is up at Marco Polo Arts Magazine. Thanks editor, Darin Beasley! Also check out all the rad content on this site while you're there!
April is National Poetry Month
No April fools here! Just poets… New blog at One Writer's Life where I launch a video poem each day for April: Robert Vaughan | MICROTONES @ Cervena Barva Press Have a great one!
Books at Fictionaut: my new book, Microtones, has... →
Ever feel like you are making your debut on Broadway? Welcome to this moment. Fortunately, I have amazing, smart, talented writing associates. Christopher slays this review of Microtones at Fictionaut, and I am eternally grateful.
Spring 2013 issue of JMWW is available! →
This issue we have a great line-up of flash fiction with pieces by AWP HEAT Contest winner Caroljean Gavin, and short fiction by Jules Archer, Carly Berg, Jen Knox, Joel Kopplin, Len Kuntz, J.P. Reese and Jess Stoner. Enjoy!
Robert Vaughan reads Larry Levis's poem,... →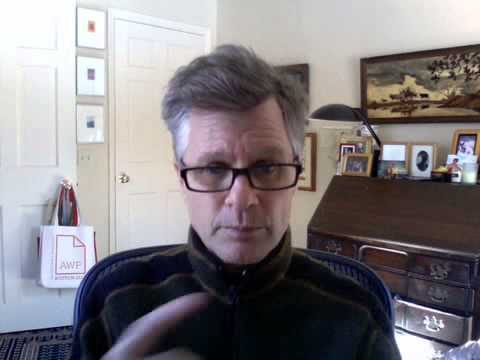 Mind Warp at AWP Boston
My Mind Warp, a blog post about AWP in Boston is up at JMWW Blog. Thanks Jen Mishalski! http://jmwwblog.wordpress.com/
Microtones
My new chapbook is out!!! Microtones is 24 prose/poems and Gloria Mindock published from Cervena Barva Press: http://www.cervenabarvapress.com Here is the gorgeous cover and I'm over the moon:
Turbidity
Holidays are hard: I'm going to take a walk, escape the silence of this house   I was never home, home on the range hospital corners are still "beats me?"   Invisible, unlike drift wood tossed ashore, under pewter skies, elephantine clouds where seldom is heard an encouraging word   no slow cookpot solutions while you're no longer talking and I'm no longer hearing there's nothing cooking...
HUMP it up!
Hello friends! It's that time for lists, prizes, for nominations, holiday music and ribbon candy. There is lots going on in the literary world. So much to read! So little time! To honor World AIDS Day on December 1, 2012, I added my poem, "What Some Boys Do" to the Fictionaut site: http://fictionaut.com/stories/robert-vaughan/what-some-boys-do Also, 'tis the season of anthologies. Here are a few...
What Some Boys Do
I posted this poem at Fictionaut in honor of World AIDS Day on December 1, 2012: I sat on the bus same seat as yesterday heat of  a mid- June afternoon. Earlier my teacher, Mrs Starr, asked: Why is the sky? How is the ocean? "What's in the bag?" Joe Ferris presses. His breath smells of tuna fish. I squeeze the soft bag tighter between my legs. Craig Neff peers over their seat. "Answer him,...
"When I put my hands on your body on your flesh I feel the history of that body...."
– David Wojnarowicz (via aseawithin)
HUMP back
HUMP Back   Holidays are fun! Which is why there was no post last week for HUMP DAY…enjoying family, and spending time outdoors and laughing a ton. Good times! But I'm back…and so here are ten (or more) literary things currently happening:   1      Necessary Fiction published my "Seven Shades of James" with guest editor Ben Tanzer at the helm for November. A million thanks to Ben for this...
Modern Day Symphony
MODERN DAY SYMPHONY by Robert Vaughan Occupy They weren't really squatters, per se. He looked at it like it was payback, dividends from years of working shithole jobs in exhausting Wall Street firms. And it wasn't so bad, better than jail. An interesting influx of dwellers. Late night poker games. Until she moved in. Until the chanting started. Until the first time he thought: perhaps I'm not...
HUMP Votes
We're all just a little pooped on the election scoop. So, I'll just say, congrats President Obama, and let's make this second term the best four years we've ever had. And a special mention to the great state of Wisconsin, where I live, for electing Tammy Baldwin, our first elected woman, and lesbian, to the 2012 Senate. Also just in case you missed them, I've included both Romney's concession...
Estuary: A Confluence of Art & Poetry
My poem, "Levitation," is included in this gorgeous book, a stunning combination of art & poetry, edited by Agnes Marton and Harriette Lawler. Amazing work, ladies, and hearty thanks! Estuary: A Confluence of Art & Poetry | By Harriette Lawler | Category: Arts & Photography | Blurb\ An estuary is that part of the mouth or lower course of a river in which the river's...
HUMP Blasts
BOO! Happy Halloween everyone! And what a week…Hurricane Sandy was devastating to some, and not the threat she warranted to others. And yet, as a former dweller and with many loved ones on the East coast, I was really worried, and continue to be. In this week of political hype, Sandy really helps us to focus on what our priorities truly are. Here are ten (or more) reads around the net:  My...
Hexagon of Life
Hexagon of Life 1. Derelict is what my Mom called him, and though it sounded harsh, he was homeless. Well, sort of. Slept in his car. Used the showers where I worked at Café Mocca Sauna & Tub to clean up. I can't recall now how he moved in. But one night he came over and never left. I thought it was my roommate Roy's bed he'd end up in, but he came into mine. 2. The lanterns were his first...
Milwaukee public radio, WUWM, plays James... →
jamesclaffey: Robert Vaughan, is the fiction and poery editor at Lost in Thought magazine, and the senior flash editor for JMWW magazine, reads my story on his radio show, Flash Fiction Fridays.
HUMP Big Thing
  Hi folks, Recently I was asked by fellow writer, friend Len Kuntz to include in a blog post something called the Next Big Thing. These are the questions that you answer in your blog post, then find five other writers who agree to do the same one week later. Ten Interview Questions for The Next Big Thing Q. What is the working title of your book? A. Microtones. Q. Where did the idea come from for...
HUMP Day
Last night I attended a fantastic reading at Café Fixx in Milwaukee, sponsored by Redbird- Redoak Writing. Kim Suhr hosted and nice writers from a cross-section of roundtable participants all read excerpts from their books in progress. Carol Wobig, my dear friend premiered the paperback version of her short story collection, Poached is not an Option, which will be available at Amazon:...
HUMP it up!
HUMP it up! at One Writer's Life!!! "Over the Moon," says one contributor, and I couldn't agree more. It's moments like these that make all the editing hours so worth every second. Here is the latest issue, #3 of Lost in Thought magazine, and Kyle Schruder's brilliance as art director and publisher is evident: http://www.magcloud.com/browse/issue/442741. Contributors include Len Kuntz, Meg...
Lost in Thought Magazine, Issue 3
Proud to announce the release of Lost in Thought magazine, issue #3. Features short stories, poems, photos and illustrations by amazing people from around the world.   Writers include Agnes Marton, Alex Pruteanu, Len Kuntz, Laurel Landis, Sheldon Lee Compton, Gessy Alvarez, Christopher Allen, Sara Peterson, Nathaniel Tower, Meg Tuite, Eryk Wenziak, Sam Virzi, Justin F. Ridgeway, Bill Yarrow and...
HUMP Debates
Hello friends! A week in which all the lit zines are selecting their Best of the Net winners, and the presidential debates air, and the leaves leap off their trees, still, the literature continues to come, like waves reach the shore, then recede, back again into the ethers: JMWW Fall 2012 issue is live. Come and get it: http://jmww.150m.com/ Ten rules for writing fiction (courtesy of friend and...
HUMP day Blog (one day late)
Hello everyone! What a week it has been…the political climate heats up for debates, the red carpet and Emmys ("the whats?" as my dear friend says), the solstice, and the religious holidays, so yeah. It's been a big one. And through it all, here are ten (or more) links for you to check out: I have two flash fiction pieces, Mother/Father & Clown up at Necessary...
Mother/Father & Clown
NecessaryFiction.com 09/23/2012 Mother/Father and Clown by Robert Vaughan FLASH FICTION Mother/Father When it was time for dessert, Mom announced she was on her latest sugar fast. Dad said since when and she replied starting now. She said some man devouring Starburst in the waiting area at her therapist's office was the motivation. Dad rolled his eyes, we knew what this meant. Sneaking Marie...
Watch
storyboard: Trapped in the Tumblr Closet: Stephen Chbosky In 1999, Stephen Chbosky's debut novel The Perks of Being a Wallflower was in every gym locker and JanSport. It was passed around at slumber parties, smuggled inside biology textbooks, and banned from schools around the country. Written entirely in letters to an unnamed stranger, Perks explored sex, drugs, friendship, loneliness, movies,...
Roland Barthes Quote
"I see, I feel, hence I notice, I observe, and I think."                     —- Roland Barthes
The Thief
1.     Purposeless, as if I could fly away, aim toward the crystal moon. A sliver awaiting my arrival in a pale, porous evening sky. This silent retreat gliding on speculation, the web of solace promises sleep if nothing more.   2.     First I stole your cloud, the overhanging arch of delicate freedom. The abandon impossible in lesser states of grace: I said, kiss this. And you waited your entire...
There's No Place Like Home
Roxane Gay is Spelled With One "N": How to Be a... →
roxanegay: 1. Read diversely. 2. Write. 3. See items 1 and 2. 4. Accept that there is no one way to make it as a writer and that the definition of making it is fluid and tiered. 5. Accept that sometimes literary success is political and/or about who you know and that's not likely to change. Yes,…
Three Poems, by Sam Rasnake
fwrictionreview: Lines Torn from a July Morning … anything but this disappointment. Words dressing and undressing the tense morning. What if. But then. Why not. I'd give you Jupiter's moons if I could. Or a deep summer sky. Maybe the sea at dawn – I know you'd love that.   The cold stream in the woods at Backbone – that would do. Wind filtered by trees. And enough time to climb the stone...
old standby: Open letter to my son, 3 days old →
oldstandby: Dear Sheldon Victor Seidel, As we were leaving for the hospital so you could be born, we saw—I'm not making this up—a cicada molting on our walkway. It was obvious symbolism: Something vibrantly green and lively emerging from a blood-rust "shell." You were stubborn and held in…